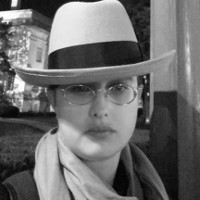 Britt Farbo
Chief Operating Officer
Britt Farbo is a seasoned political professional with fifteen years of experience that spans three continents. She spent her formative years working on political campaigns throughout the Southwest. This work brought her to Washington, D.C. in 2005 where she served as an intern and blogger at EMILY's List. From there she took her skills as a tech-native and put them to work with Advocacy Inc. one of the early leaders in political email communications. Seeking to vary her knowledge base she moved on from more formal political work into a stint as a sausage maker with her efforts gracing the plates of at such establishments as Jaleo and the National Press Club. After an enjoyable time in the world of sausage making she served as an AmeriCorps volunteer working homeless veterans.
In 2009 she was offered a scholarship to attend the International Summer School at the University of Oslo where she undertook a course of study that included Scandinavian Politics, Norwegian Language and Scandinavian Life and Society. She then volunteered with an organization in Kabul, Afghanistan helping women through traditional Afghan arts secure a livelihood. Her expertise in constituent communications and community organizing blossomed into an advisory position at the Ministry of Agriculture, Irrigation and Livestock in Kabul. Her duties included assisting a team of young Afghan legal and policy professionals on building culturally appropriate public consultation methods into the policy and law making process. After over a year in Afghanistan, she was called on to consult for one of the top media firms in New Delhi, India on best practices for the integration of new social media platforms to engage with emerging market segments.
Her international work took her finally to Cambodia where she assisted the American community in registering voters for the 2012 elections, working with IT start-ups, teaching kindergarten, and writing essays on the food life of Phnom Penh for a local arts and culture weekly. In her spare time she pursued a degree from Saint Mary of the Woods College, graduating in 2016. Though this range of experience Farbo has kept a keen eye on emerging trends in both domestic and international politics and technology, and is most pleased to be working alongside the team at Advocacy Data.
Along with travel, politics and technology, her other interest include fine art and documentary photography, painting, comparative religion and Southwest American culture.