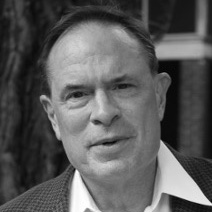 Chris Mayka
Business Development Vice President
(802) 779-1729
Mayka started turning his passion for politics, literature and social change into a fulltime vocation in Vermont in 1984 turning a small regional direct mail marketing firm into a national player within the publishing, political, environmental and human rights direct mail community. Acquiring, developing and expanding the direct mail programs for Utne Reader, Poets and Writers, Harper's, In These Times, Co-op America, Campaign for a Landmine Free World, F.A.I.R., World Wildlife Fund, Smithsonian Press, and Senator Bernie Sanders.
Wanting to be closer to the action, and escape the brutal Vermont winters, he moved to the DC area in 2005 to double the size of a prestigious, industry leading, political donor, direct mail database and continued to acquire new clients within the nonprofit, literary and political arena including such iconic clients as National Organization for Women, The Nation, The Sun and Bookmarks magazine.
Mayka joined Advocacy Data in 2015 developing new business and growing their accounts on The Hill, for campaigns, candidates, and nonprofits. He enjoys working with political consultants and agencies to help their clients with the most innovative and successful email strategies available.
Mayka is a graduate of Castleton State College in Castleton, VT where he also owns a house on top of a sixty-foot waterfall. He only misses the house when it isn't snowing which he says is the month of July. When not working Mayka enjoys roaming the VA and DC fantastic bike path system, reading nonfiction, a good mysteries, absurdist poetry, literary classics, and travel journals. He loves being outdoors, hiking, fishing, sailing or attempting to play golf.